Shop our AmazonSmile Charity List to donate items we need most at smile.amazon.com/gp/ch/list/62-1549150 or by scanning the
QR ►

Plus, when you shop using

they donate a portion of your purchases to your chosen charity
(at no cost to you!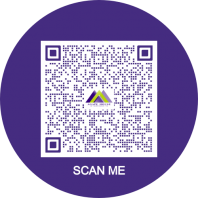 Walmart Gift Card
* GE LED BR30 65W Dimmable Indoor Floodlight Directional Soft White
* Bottled Water (16 oz. & 8 oz.)
* Individually Wrapped Snacks for Clinic Lobby
* White Copy Paper
* #6 3/4 Size Envelopes
Paper Towels
Toilet Paper
Standard Staples
Lysol Aerosol Spray
Fat-Tip Black Sharpies
Fine-Tip Black and Red Sharpies
Hooded Baby Towels (neutral colors)
Newborn Diapers
Coffee K-Cups
Red, Neon Orange, Neon Green & Neon Pink Cardstock
Yellow Copy Paper
B-natal Lollipops (Cherry or Green Apple Flavor)
Preggie Pops (Assorted Flavors)
Preggie Pop Drops Plus (Assorted Flavors)
Tiny clothes baskets (12")
Scotch Tape Refills
Paper Clips

For the GROW Program:
* SMARTIES
Index Cards
Sandwich Ziploc Bags
Peppermints (Individually Wrapped)
Lifesavers (Individually Wrapped)
Airheads-mini and full bars
Blow Pops
Starburst (2pk pieces)
Chips (snack bags)
Sandwich Crackers (snack size)
Slim Jims (snack size)
Clear Plastic Cups (7oz-9oz)


* What we really need.